Best Halloween Sites Directory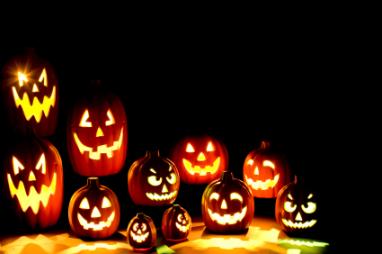 Get your Halloween party started! We've got all the resources you need for Halloween - all in one place! You'll find sites with Halloween costumes, Halloween decorations and props, food and party ideas, ghost story sites, DIY forums, Halloween music, scary movies, and more.
Add your Halloween site to our directory or just browse our sites. Enjoy, and Happy Halloween 2020!

Halloween Games
Play free online mobile friendly Halloween games, including zombie games, scary games, match 3 games, and more.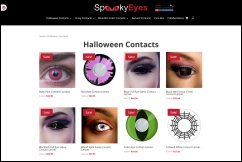 Zombie, Vampire, & all Halloween Color Contact Lenses
Color contact lenses for all your Halloween needs. From white out lenses, to red out lenses, we have them all. We have the largest amount of lenses available on the web, with over 800 different types! Visit us at SpookyEyes.com.
Categories
Latest Halloween Links
Oculo Aurem
All things Luna for Halloween!
Added October 29, 2020 - Category: Music & Spooky Sounds
---
60+ Family Friendly Halloween Movies and Where to Watch Them
A regularly updated list of kids Halloween movies for the whole family. We included the IMDB score, the age appropriateness of each film and where to stream it. They're the perfect movie choice to watch on your projector screen.
Added October 23, 2020 - Category: Movies
---
Halloween 2020
Read our tips for keeping Halloween safe and fun in 2020.
Added October 23, 2020 - Category: Halloween
---
Oriental Trading - Halloween Costumes
Shop our selection of 2020 Halloween costumes for ideas and complete your look. Shop today & save, plus get free shipping offers from OrientalTrading.com.
Added October 23, 2020 - Category: Costumes
---
Photo Booth Rental
Event photo booth rentals. Professional, elegant photo booths for all occasions. Holidays, birthdays, Halloween and Christmas.
Added April 8, 2020 - Category: Halloween
---
Psychic Medium Stockholm
Rent a REAL psychic medium for Halloween. That's right, get ready for the ULTIMATE Halloween experience!
Added April 7, 2020 - Category: Halloween
---
Directory Critic
<!-SCARE FM BANNER START CODE->
<!-SCARE FM BANNER END CODE->